My Account
Managing My Skills
Each person in your company can have skills added to their profile which can then have a proficiency value assigned to it.
Adding a Skill Proficiency
Option 1: Completing a Skills Analysis
Rather than selecting and adding your proficiency in each skill one at a time (which may prove rather labourious when a large number of skills are involved), you can instead complete a Skills Analysis to quickly select those skills relevant to you from all the ones available. To start this, click the Fill out analysis button.
Option 2: Add One Skill at a Time
Use the Add a new skill box to add a skill proficiency to your profile by first selecting the skill from the dropdown and then clicking the Add skill button.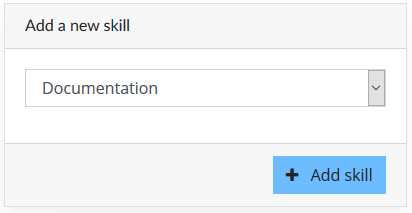 You will be presented with a window to set your proficiency in this skill, along with relevant qualifications and any notes you wish to add.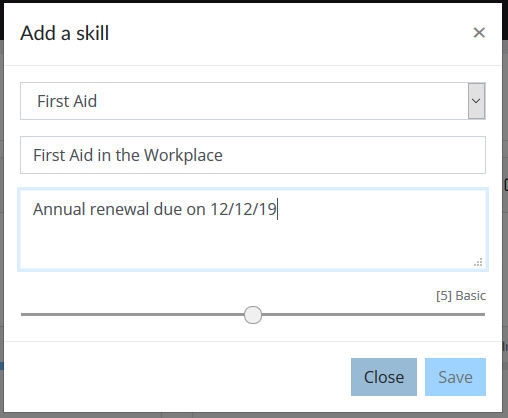 The skill you wish to add or modify can be changed using the dropdown list, and your skill proficiency (the value that will be displayed, amongst other places, in a skill matrix) by dragging the slider to the correct value.
Skill Menu
Each skill you have a proficiency in will display a menu on its card.

The first button will show you your progression (skill history) in this particular skill.
The second button allows you to edit your proficiency, qualifications and notes in this skill. It is also possible to delete this skill from your list from this window.
The final button allows you to view any targets you have for this skill.