People in my Company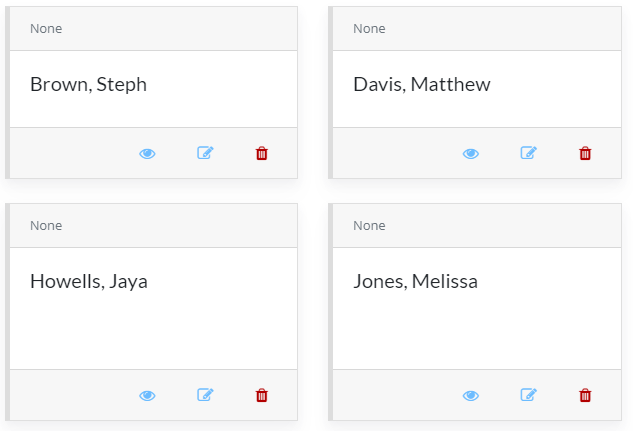 Each person for who you want to track skills needs to have an account created. This page displays a list of all of your user accounts that have been registered, and allows you to add, edit and delete accounts (subject to permissions set on your user role).
Adding a New Person
To add a new user account, click the Add a Person button on this page's menu bar. You will then be taken to the Add a Person window.
If you wish to add more than one person at a time in a bulk operation, see Adding Multiple People.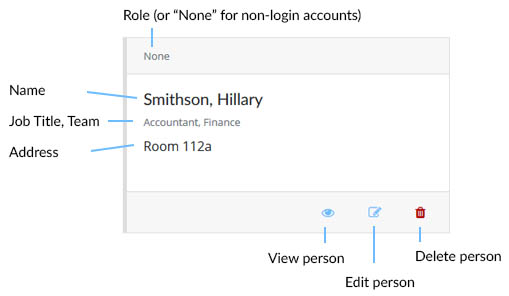 View Person
View the details of this person.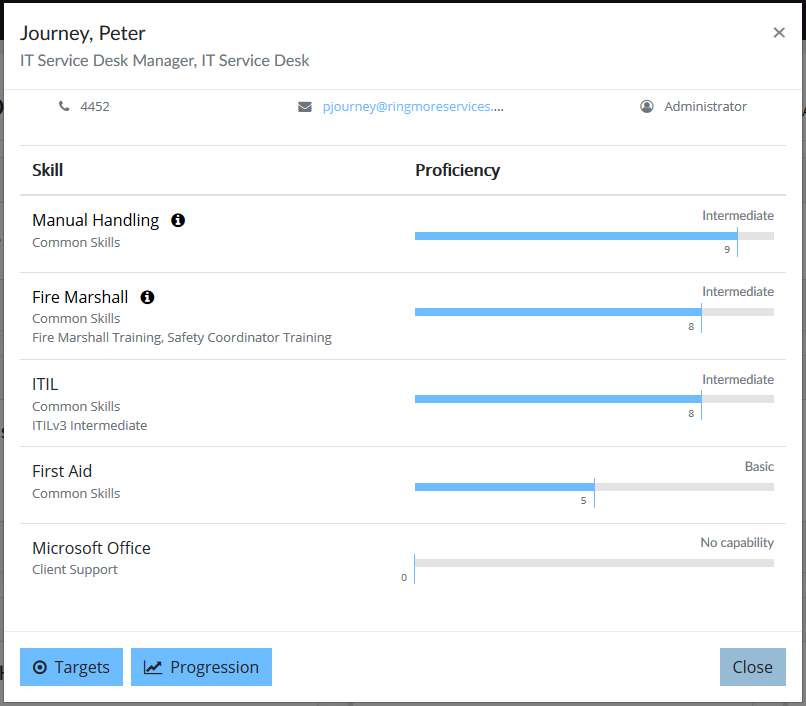 Edit Person
Click this button to bring up a window to edit this person's details.
More information
Delete Person
Remove this person's account. WARNING: This will remove the person's skill proficiencies, targets and progression history.
More information...