People in my Company
Adding Multiple People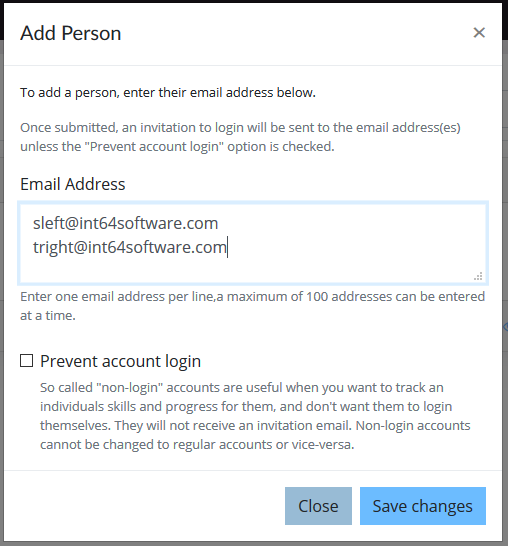 How to add more than one person at a time
If you need to add multiple accounts at the same time you can do so by clicking the Add more than one person at a time link in the Add Person window. You will then be taken to the window shown above.
Add users by entering their unique email addresses one per line.
As with adding an individual person, if you want non-login accounts created instead of fully interactive ones, check the Prevent account login box.