People in my Company
Editing a Person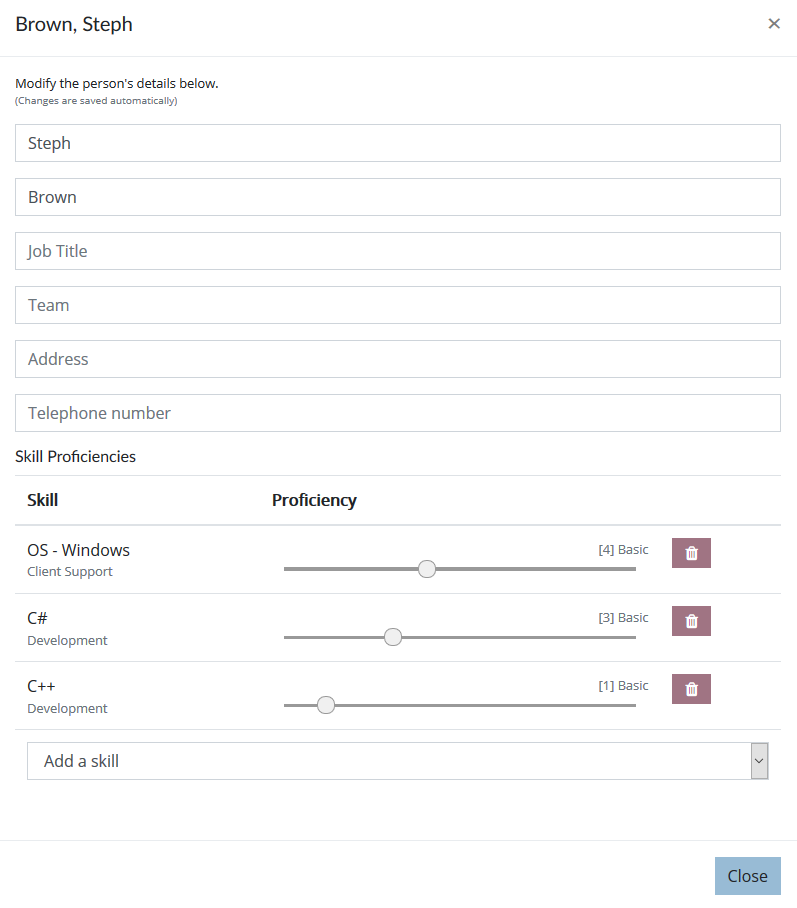 The Edit Person Window
To edit a user's account information, click the Edit button () on the person's account box in the People List.
The fields presented and available to change are:
First (or Given) Name
Last Name
User Role (if the "non-login" checkbox wasn't checked, so the user is an interactive account)
Job Title
Team
Address
Telephone number
Following this is a list of the person's skills and proficiencies. The skill proficiency can be modified here, and skills can be added and removed.
Please be aware that changes made here are saved automatically.