Account Settings
Managing Your Subscription
From the subscription section you can view and manage your Expertise Matrix subscription information.
Subscription Summary
This section shows the status and limitations of your current subscription. From here you can also add or reduce the number of users you're allowed to have by clicking the Modify Person Limit button, or cancel your subscription entirely with the Cancel Subscription button.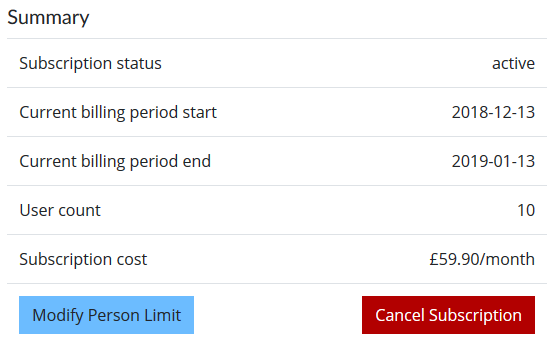 Payment Details
Here you can see the identity of the payment card used for your subscription, and update this information if necessary.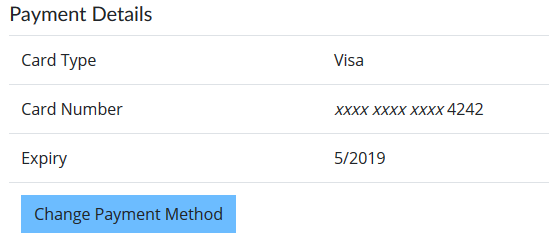 Invoices
Finally, here you will find a list of all of your subscription's payment invoices which can be downloaded as a PDF file by clicking the button.

A Note on Personal Information and Security
Please be aware that Expertise Matrix (or its developers Int64 Software Ltd.) do not store any payment information. This is handled safely and securely in its entirety by Stripe.com. For further information about their security policies, please contact them directly.