Searching for People by Their Skills
Building and Saving Teams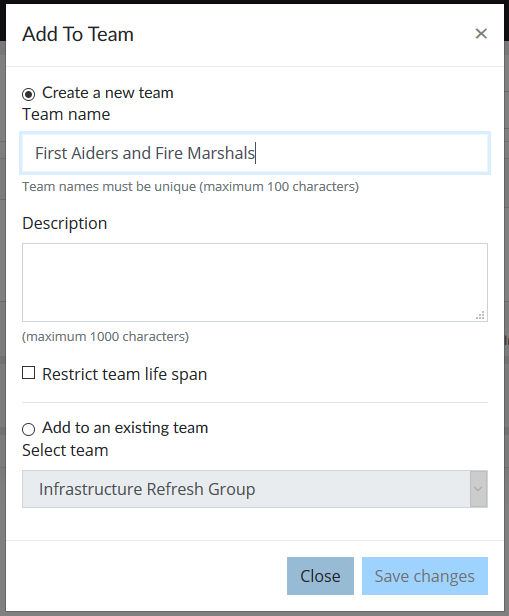 You can create a team from one of two places:
From within the People List.
Or from the Find Skilled People process.
In both cases, select one or more people and click the Add to Team menu item to open the Add to Team window shown above. You are given the option to either create a new team, or to add the people to an existing team.
Create a New Team
Creating a new team is simple: just give the team a unique name and, optionally, a description.
If the team is going to be organised for a limited time task you may also select the Restrict team life span checkbox. Doing so will provide additional options to specify a date for both when the team is due to begin their work, and for when they will complete the work. You can also optionally select to automatically delete this team when their completion date is reached.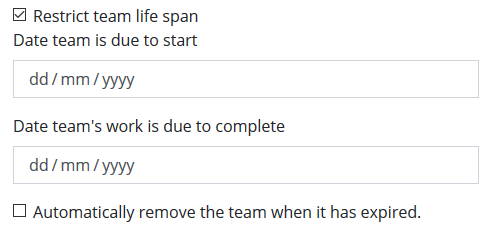 Add to an Existing Team
Select the option to Add to an existing team if you want to add new members to a team you have creating previously. A list box with possible teams is shown for you to select from.
Once completed, click the Save Changes button to create or modify the selected team and add the selected people as members.