Searching for People by Their Skills
Viewing Saved Teams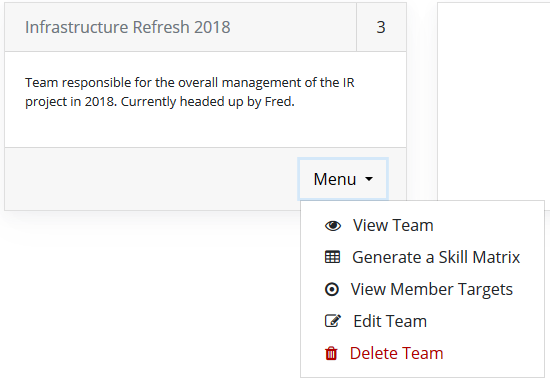 When created, teams are added to your Saved Teams list which can be accessed from the main menu. Each team is displayed with its name, description, and a menu of possible actions.
View Team
Clicking the View Team button will show you further information about this team and its membership.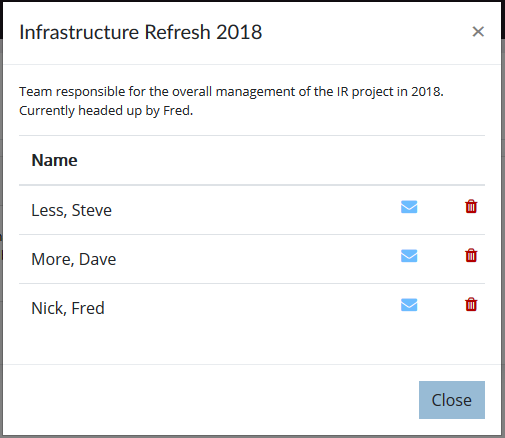 Generate a Skill Matrix
Build and view a Skill Matrix of the members of this team and all of their skills.
View Member Targets
Generates a list of all the skill learning or development targets for all members of the selected team.
Edit Team
Allows you to edit the name, description and life span of the selected team.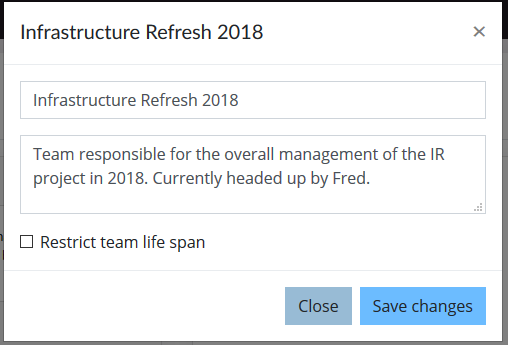 Delete Team
Removes the team from your company (note: this does not remove the accounts of its members).