Set Targets, Define Learning Goals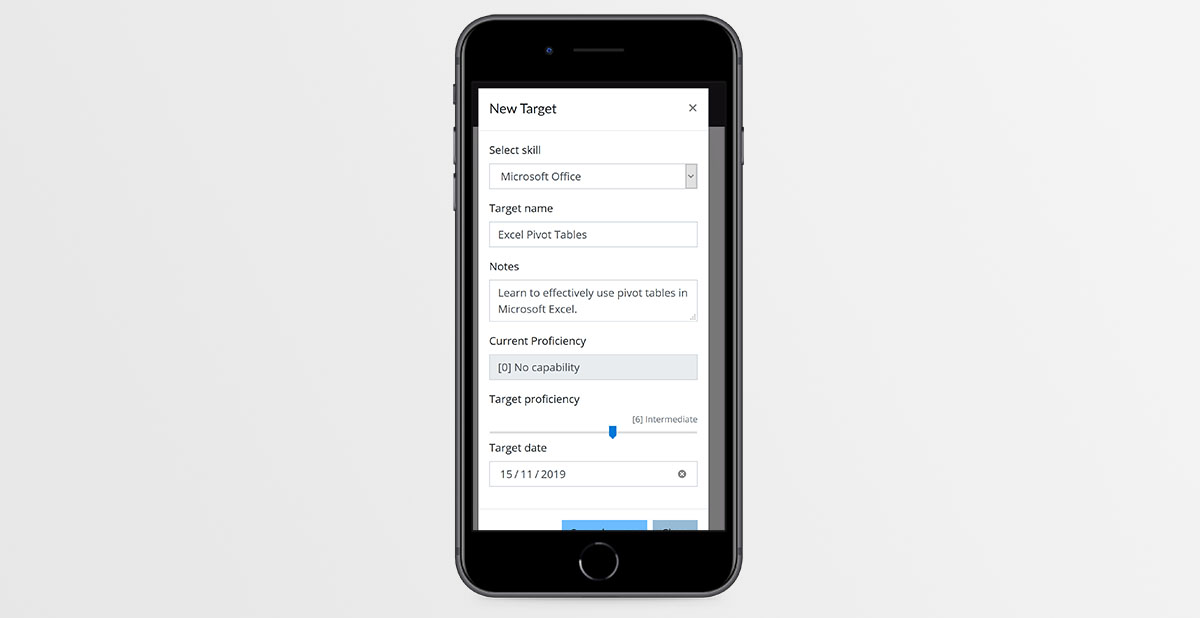 Set Development Goals
Work with your employees to set realistic and achievable development goals in the skills they already possess, or help guide their career in the skills they're interested in.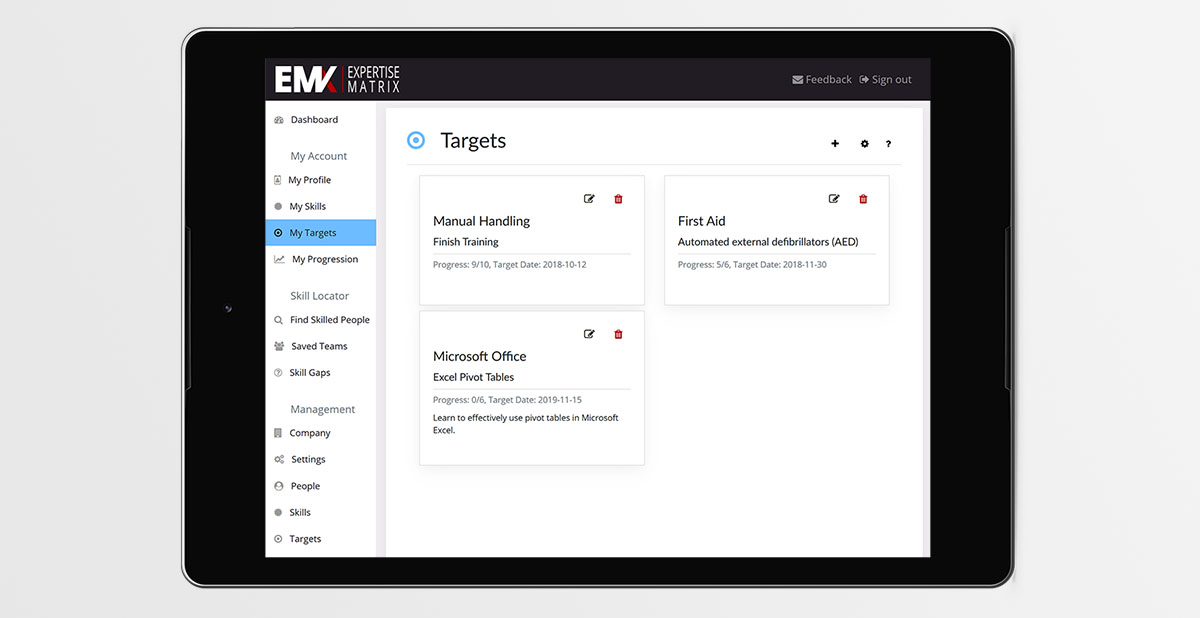 Track Progress
Track each person's progress towards their targets, monitor for impending target deadlines and quickly highlight and deal with overdue progress development.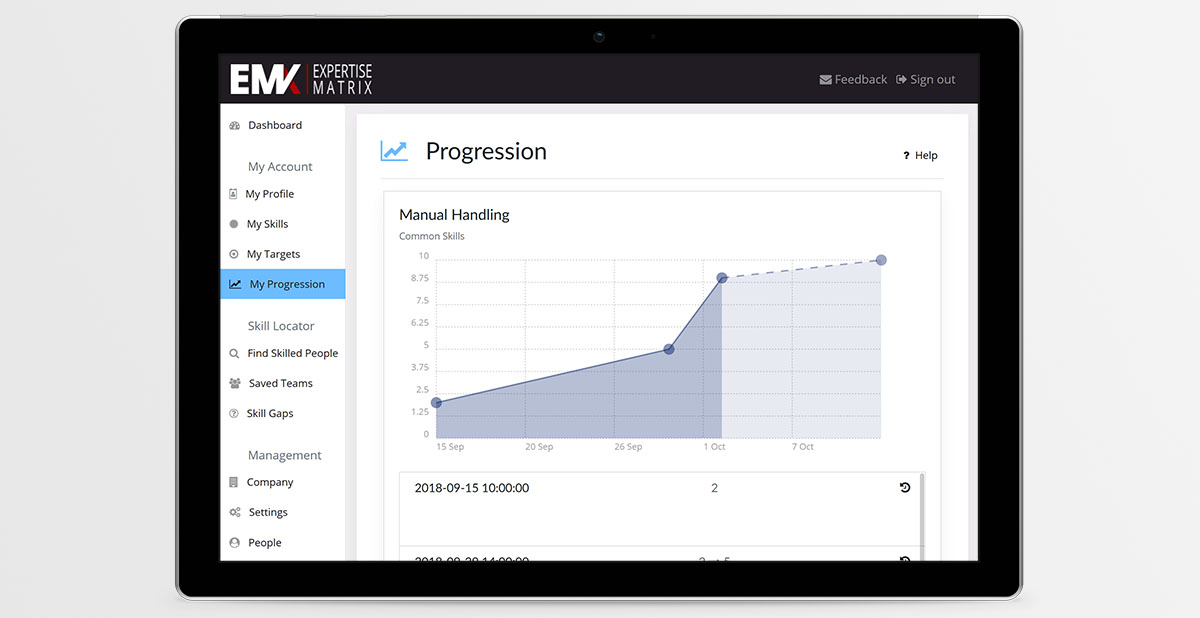 Achieve Goals
Help people achieve their learning goals and grow their careers, using this targetted learning to help build the workforce your company deserves.