Track Critical Skills
Define skills that are relevant to your company/team
Quickly and easily build a list of your company's required skills, services, areas-of-responsibility and tasks. Make these skills available to your teams to rate their own and track their competency levels (proficiency).
Enter skill proficiencies
Add users and allow people to select identify and quantify their skill proficiency levels, or take complete control and enter the data for each person yourself.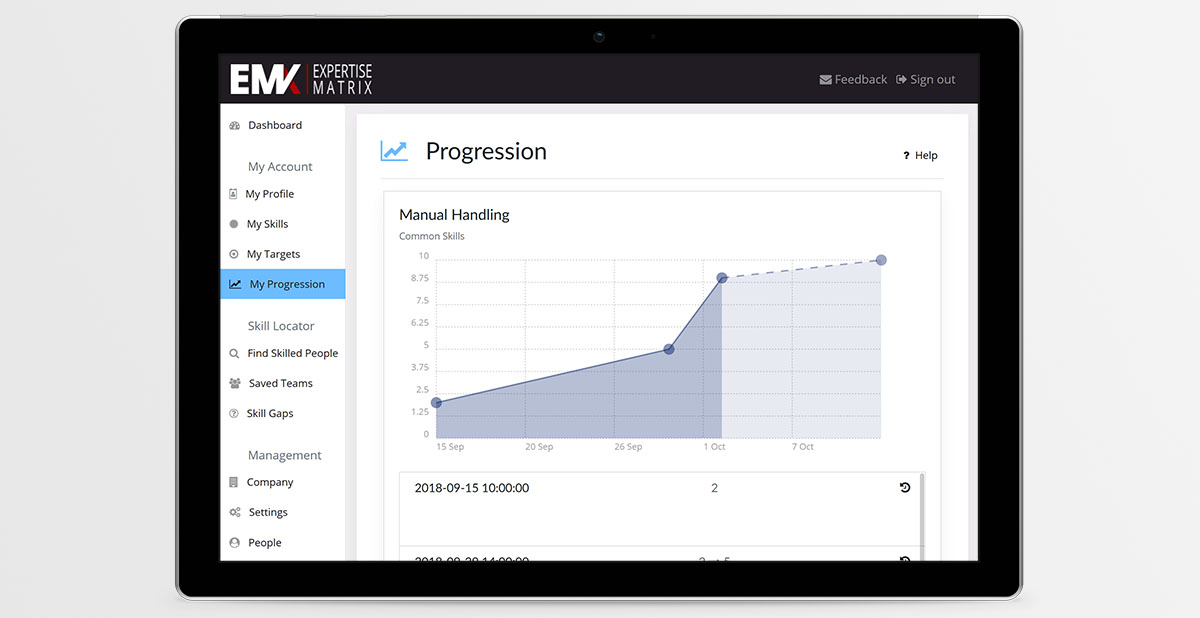 Track employee development
Track your employees' self development over time, watch for skills that grow faster or slower than others and target them for attention.